9 Stock Market Predictions for The Week of May 6
Russell 2000 (IWM)
As I noted in the Friday mid-night edition, the Russell 2000 had what I would consider a massive breakout. The reason it is so significant is that the level of resistance at 1,590 was very intense, and acted as such multiple times over the past year. I do not think the break out should be taken lightly or ignored.
I try to emphasize this because of a significant number of people are still bearish on this market.
This will be a big week for the Russell 2000, with the next minor level of resistance coming around 1640, about 2% higher than Friday close. After that, we are looking at an increase to around 1,710, about 6% higher. Ultimately that is where I think the index is heading.
The RSI as you can see has converged from multiple directions and appears to be breaking out. The RSI now has a reading of about 60, so there is plenty of room for it to rise before entering an "overbought region."
I think we take out 1,640 this week and start our advance to 1710.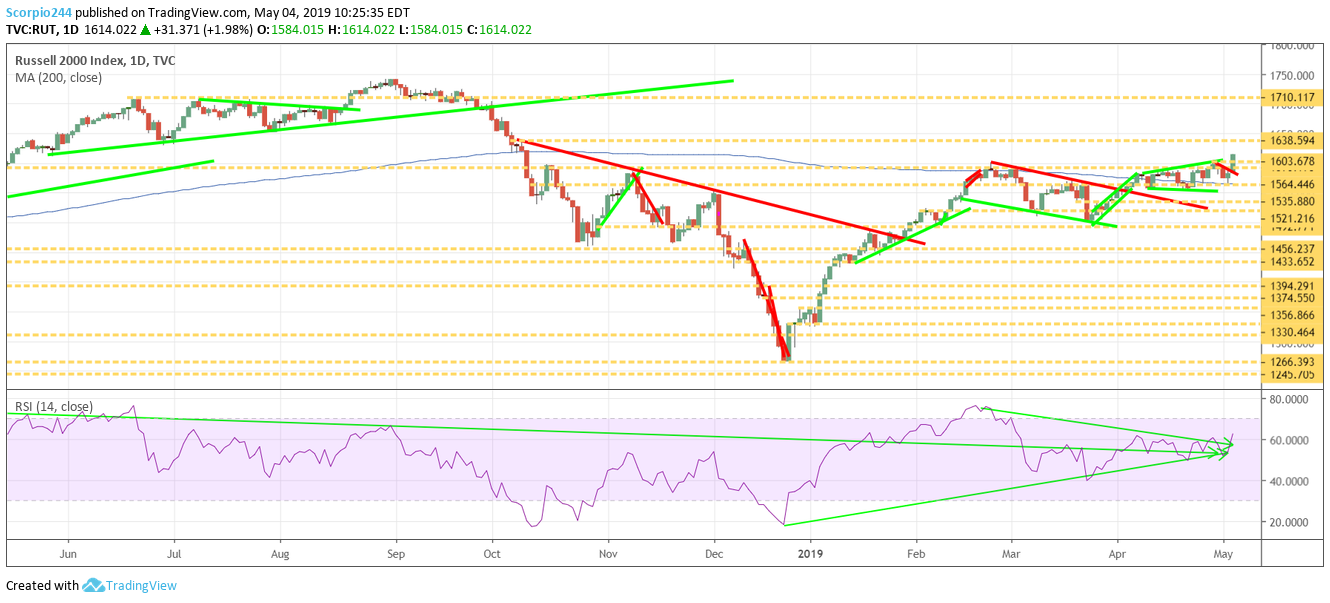 russell
S&P 500 (SPY)
It is a big positive that the Russell is breaking out too, because it tells us the health of the market is strong, with all parts participating. That means the S&P 500 will likely be on the rise too.
I believe the S&P 500 will hit 3,030 by around May 15.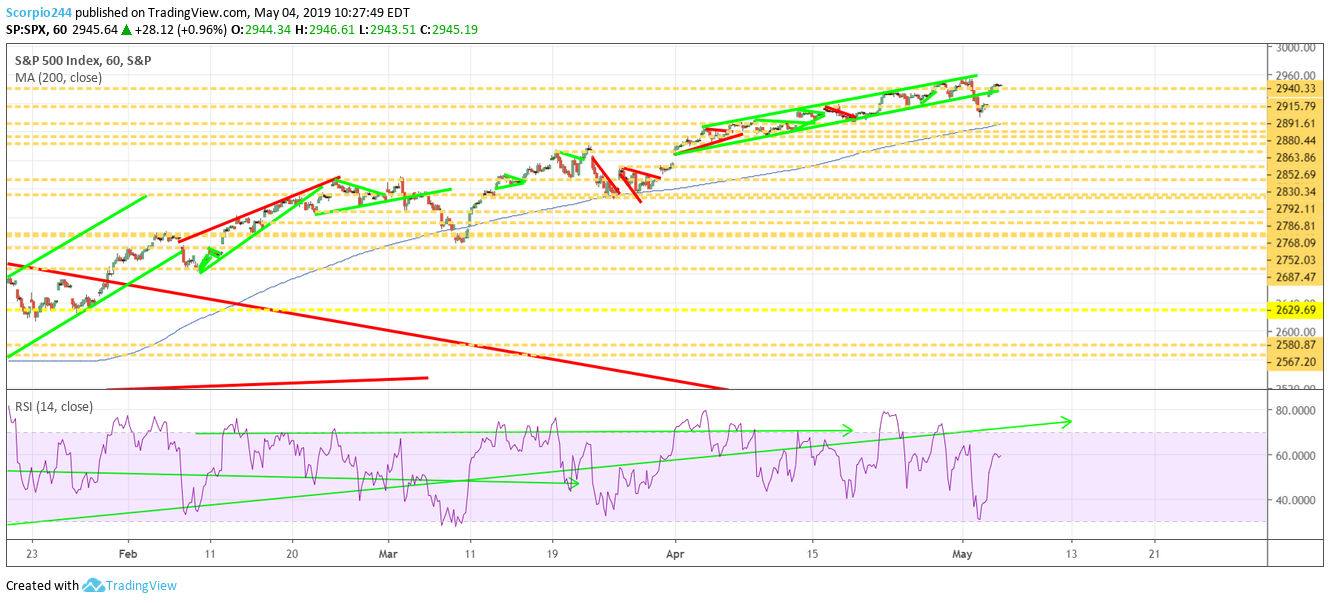 S&P 500, spy
Apple (AAPL)
Apple (NASDAQ:AAPL) had a very good week and is firmly above $209, and it even retested that level of support. The stock likely continues to move towards $217.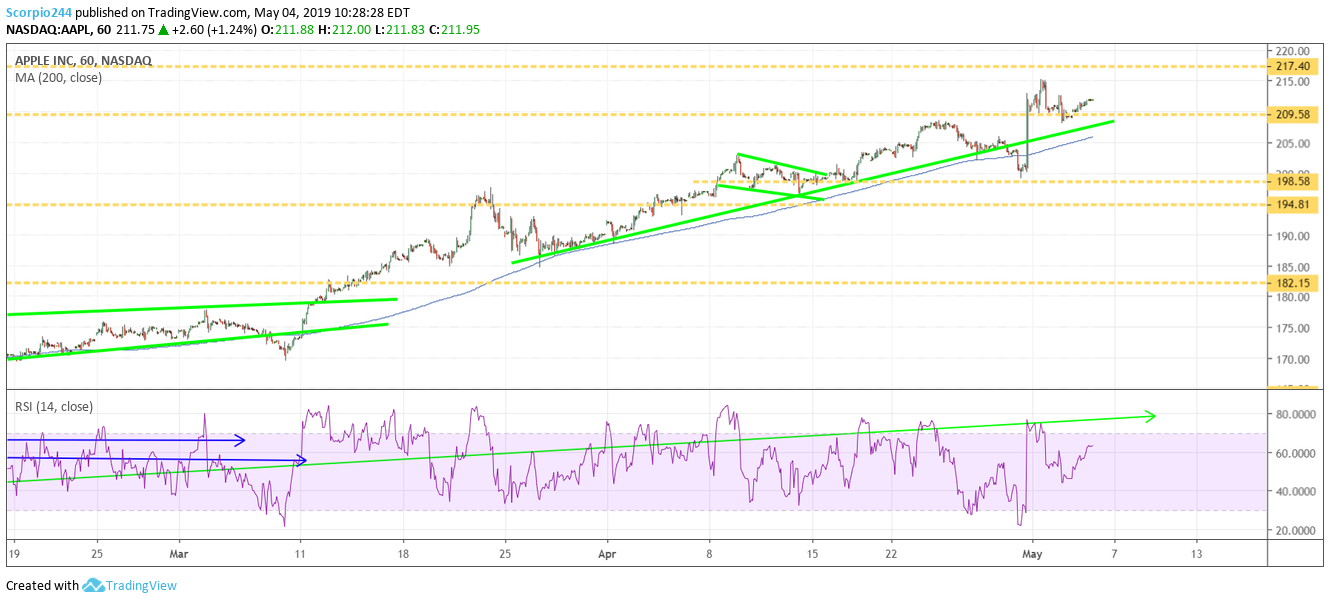 apple, aapl
Netflix (NFLX)
I kind of alluded to this last night, but Netflix (NASDAQ:NFLX) is trending higher towards $405. With the potential of a more significant break out down the road. The pattern looks like a flag, but it is rising, so I know some will say no. Interestingly I did some searching, and it would seem that is this "rising" flag can very much be a bullish continuation pattern.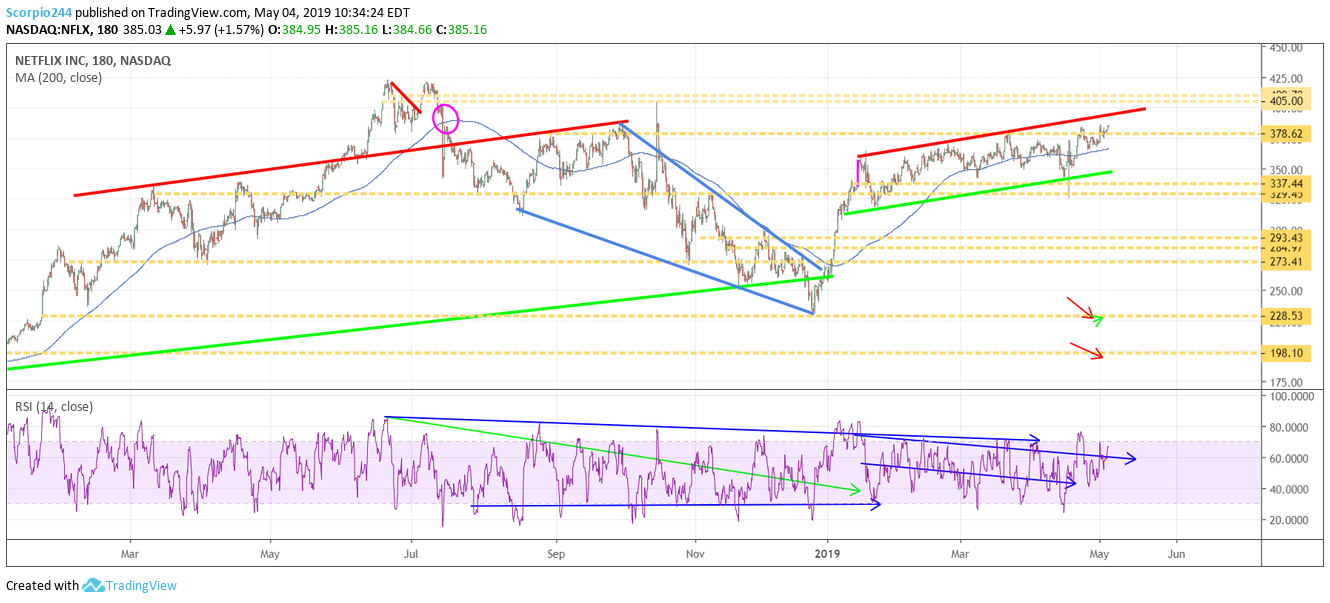 netflix, nflx
JD.Com
Jd.Com Inc Adr (NASDAQ:JD) reports on May 8, and the chart looks very bullish as I have noted. It would suggest the stock rises to around $35.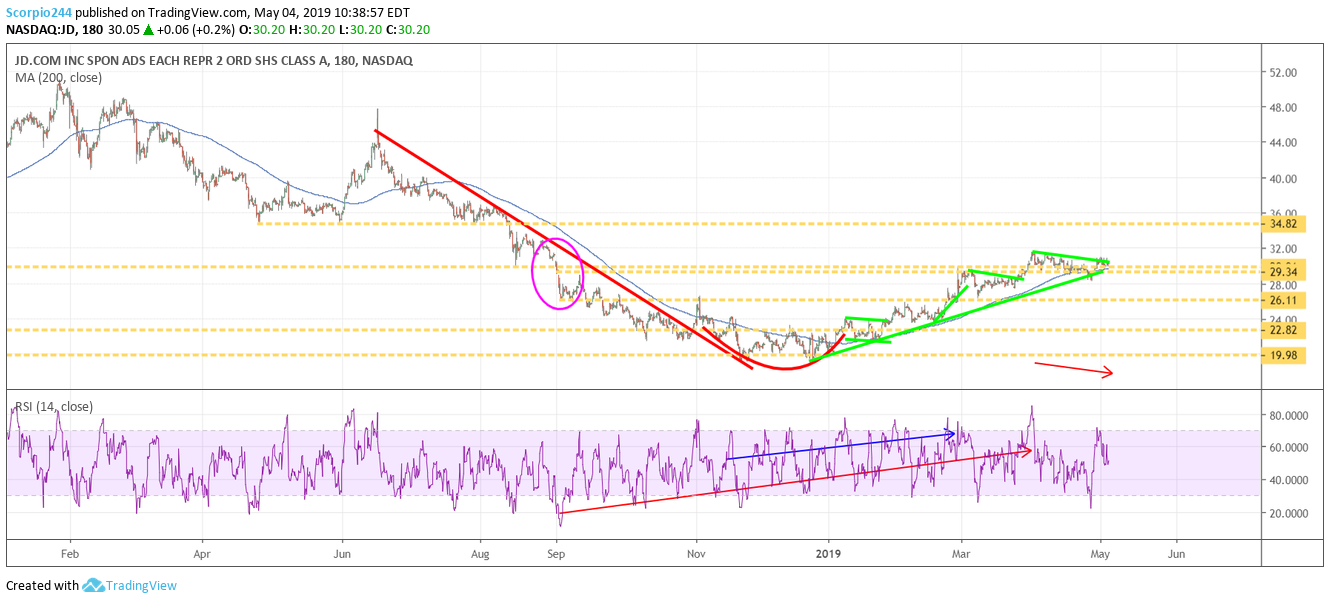 jd
Additionally, the options betting in the stock has been very bullish lately. The open interest at the $31 calls for expiration May 17 has jumped to over 30,000 contracts from just 5,000 on April 30. A buyer of those calls would need the stock to rise to around 31.90 to break even.
Roku (ROKU)
Roku Inc (NASDAQ:ROKU) also reports this week, and the chart has a bunch of things going on, that make me unsure. Options activity is also very muted. But that RSI looks like it breaking out of a downtrend, and that has me leaning towards the stock rising to around $70 following results.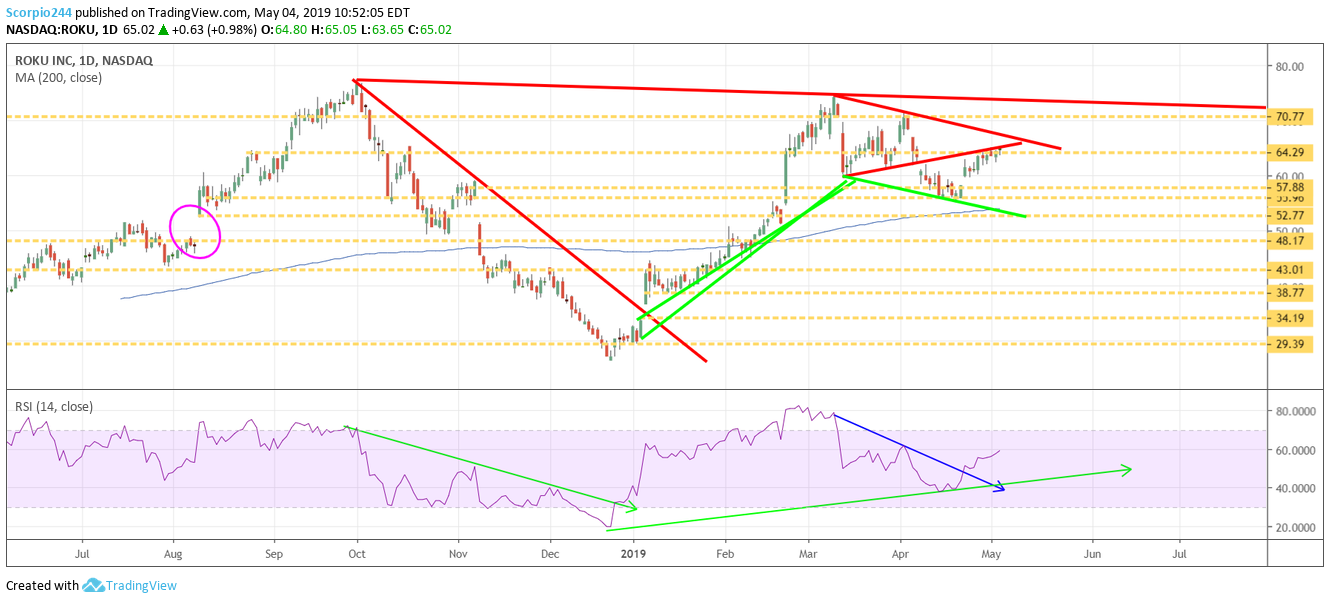 roku, roku
CenturyLink (CTL)
CenturyLink Inc (NYSE:CTL) also reports results, and that chart looks about as bearish as it can get. Problem is the chart suggests the stock may have even further to fall, perhaps to $10.60.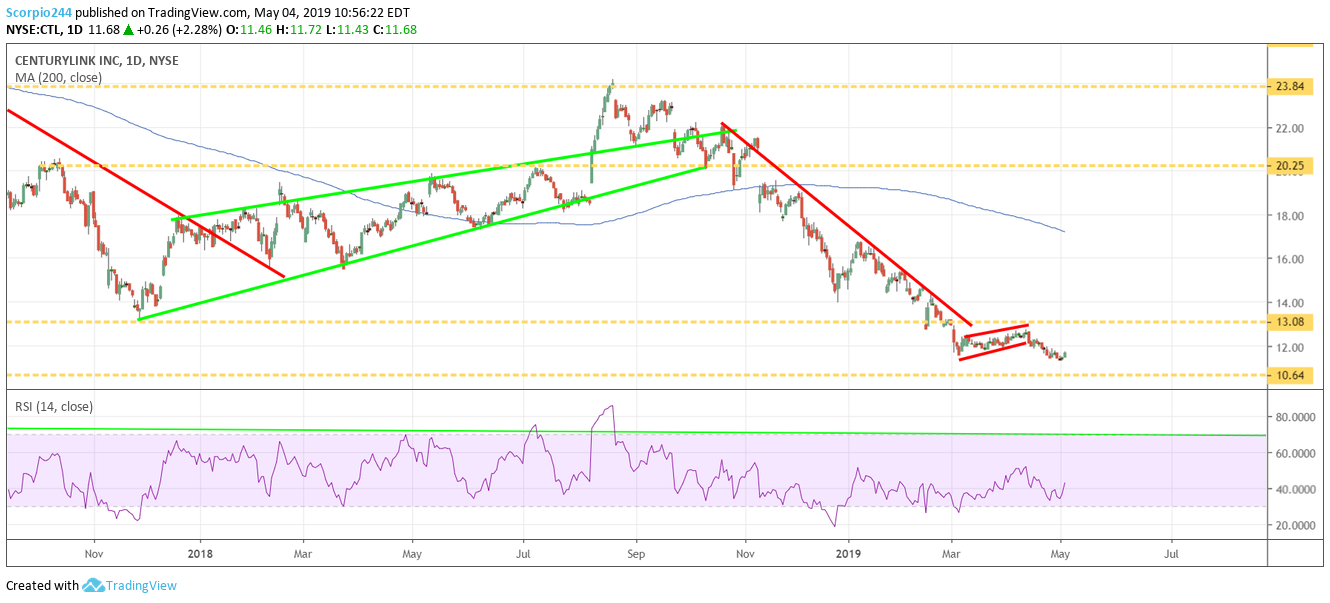 centurylink, ctl
Facebook (FB)
Facebook Inc (NASDAQ:FB) also continues to look healthy and appears as if it heading towards $204.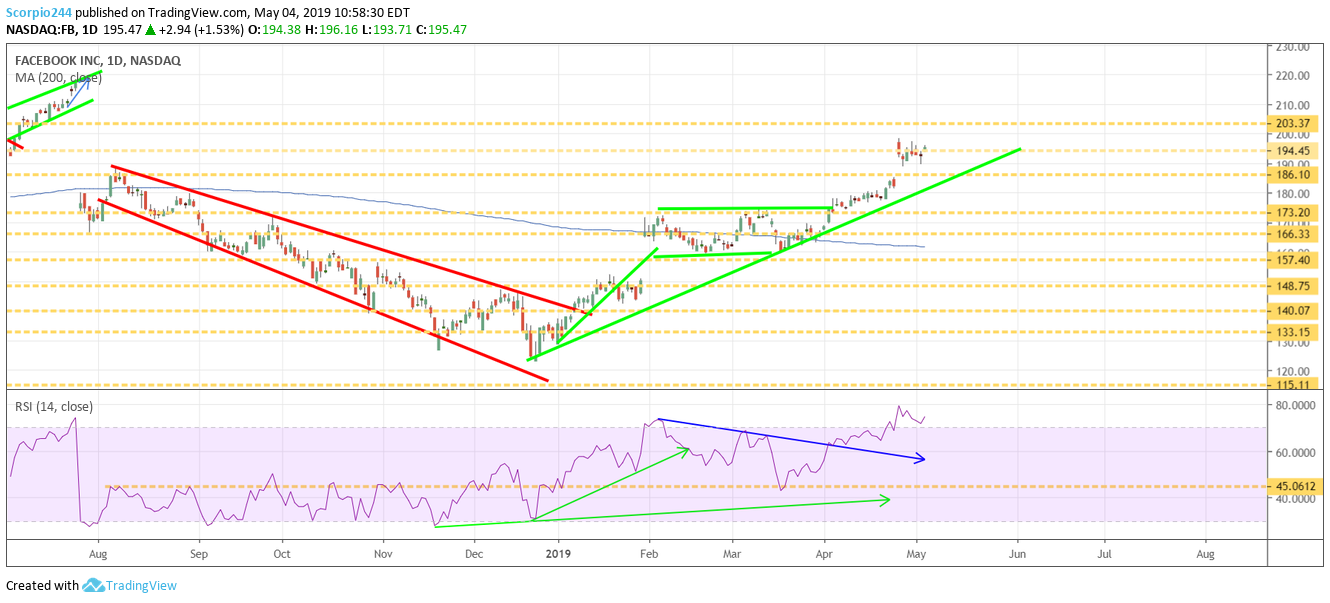 facebook, fb
IQiyi (IQ)
The chart of iQIYI Inc (NASDAQ:IQ) is looking pretty bullish as well, with the chance for shares to rise to around $30.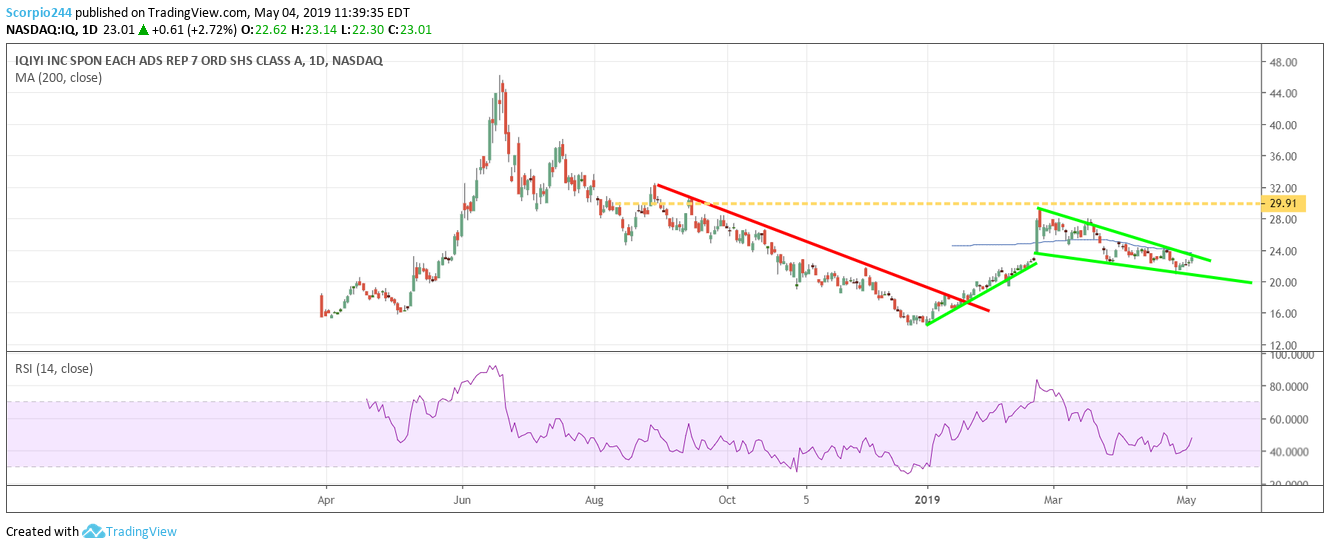 iq stock