International Trading
China
China shares rallied last night on reports of more stimulus from the government. The composite is approaching overbought levels now and another level of resistance at 3,145. The index continues to get to levels that now have me starting to think that a pullback is likely on the way. Although it is likely to only be short-term.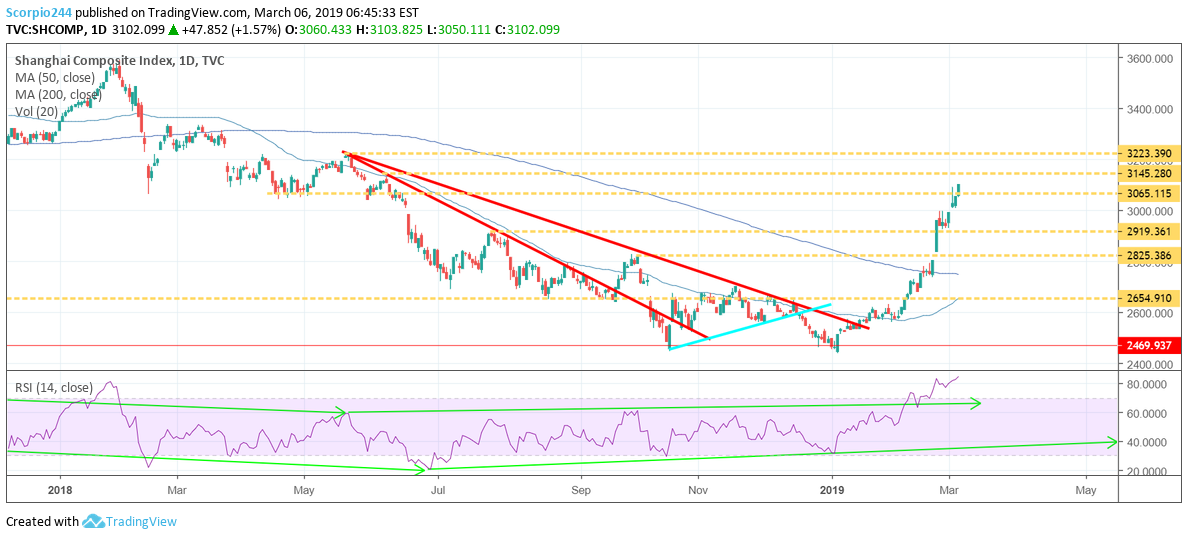 China
South Korea KOSPI
The South Korea KOSPI fell again overnight, but there appears to be a healthy level of support forming around 2,165.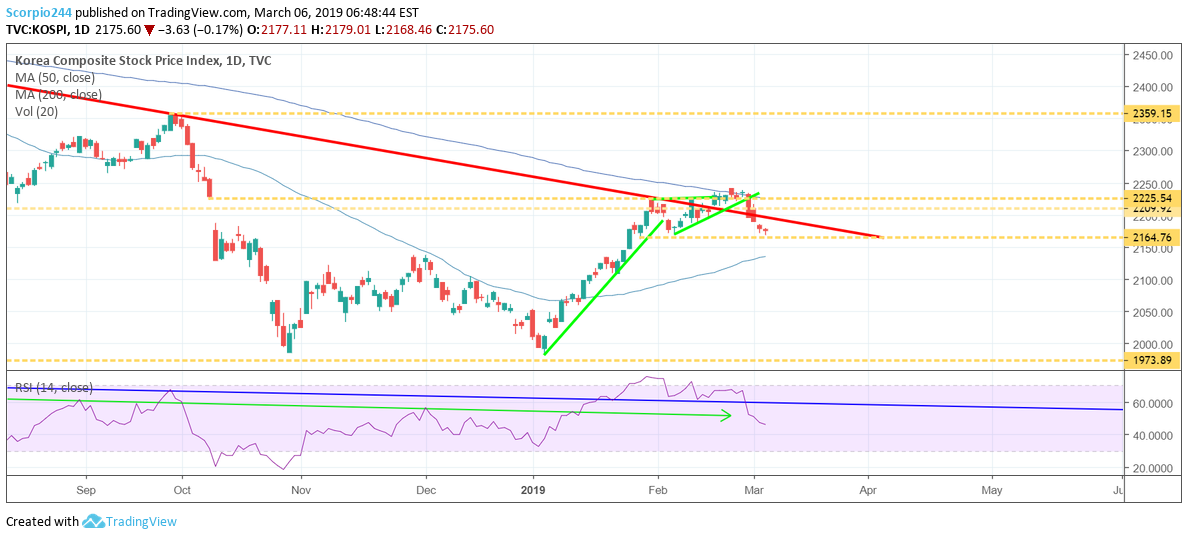 Kospi
S&P 500 (SPY)
The SPY is still struggling to regain the 2,800 level, and this will be the region that the index will continue to struggle with.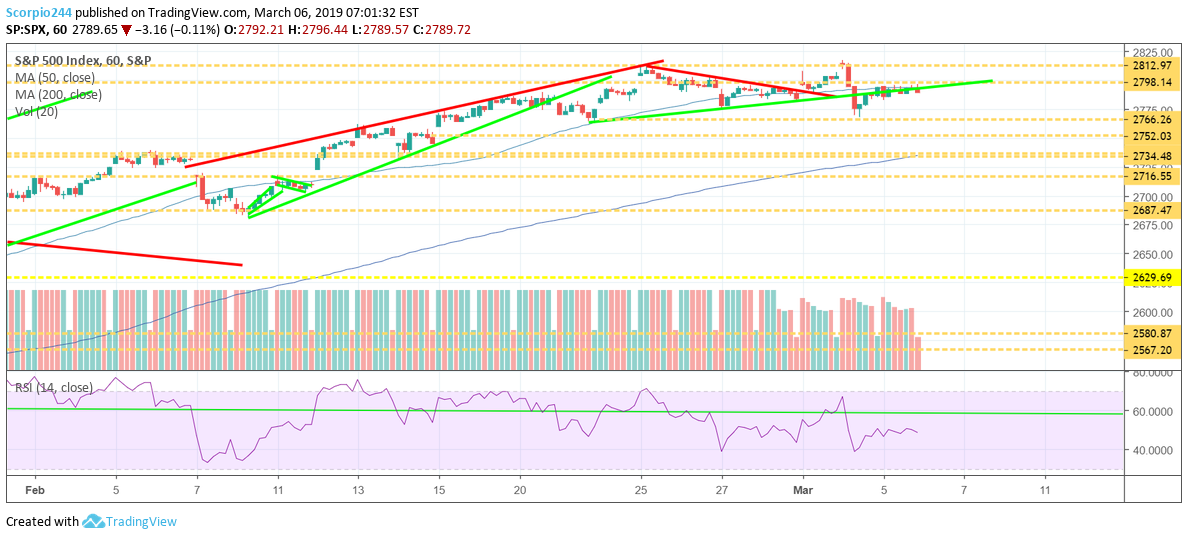 S&P 500,
NIO Inc (NIO)
NIO Inc (NYSE:NIO) shares are falling 15% in the pre-market after the company reported results that fell short of expectations. No headlines of doom or breaking news alert push messages on this one though. The stock is sinking, and there appears to be a triple top formed with a drop below $8.35 pushing the stock lower to $7.72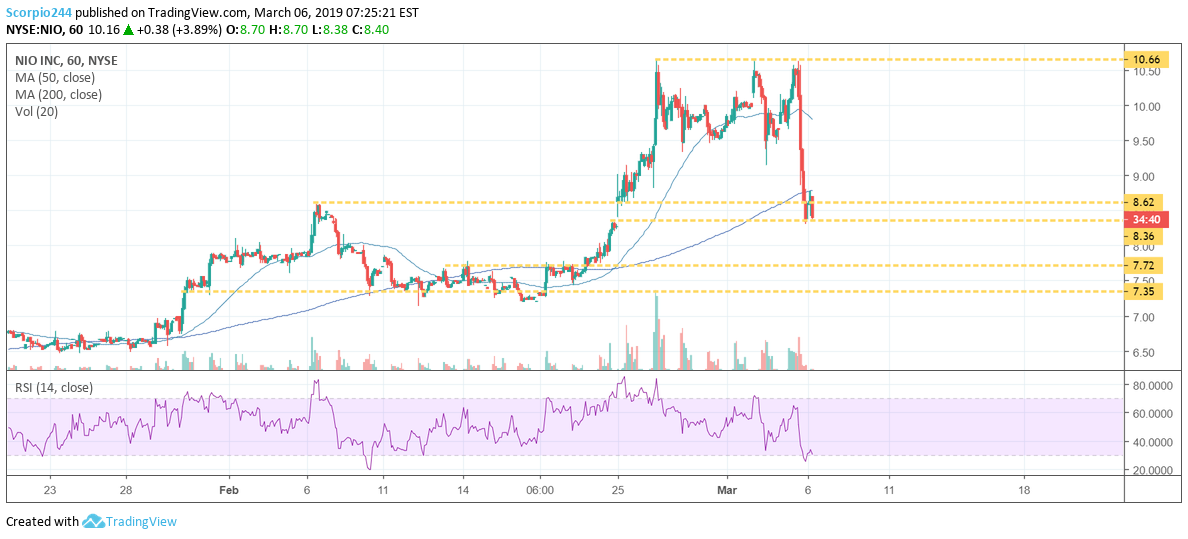 Nio
Tesla (TSLA)
Tesla Inc (NASDAQ:TSLA), however, is trading slightly higher this morning. The stock has been whacked in recent days. I think the decline in the shares seems a bit excessive.
But I did a find a piece of evidence to suggest that Tesla is indeed rushing the Model Y by moving the event to March 14 -get this -BY ONE FULL DAY! Yes! 1 Day. Here is a Tweet from the Man himself on May 23, 2018 at 11:52PM.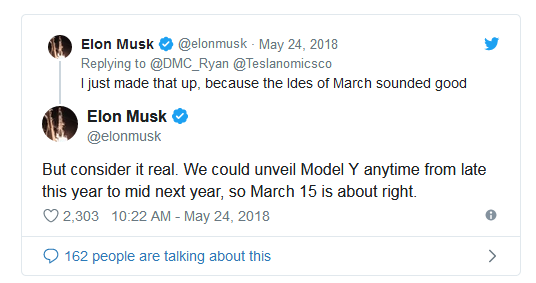 Elon Musk
Of course, this is part of a series of Tweets where he admits he made it up at first. Regardless, it would suggest to me that the intention has always been there for unveiling around this time. Plus March was when they revealed the Model 3 for the first time. I would hardly say this news is rushed.
Anyway, it looks like the Bloomberg Model 3 tracker is suggesting that Tesla has produced about 60,000 units so far this quarter. At the current pace of 5,700 per week, it may result in the company producing pretty close to 85.000 units for the quarter, just in Model 3's. In the fourth quarter, they made a total of nearly 62,000. That is almost a 40% increase in production, but demand for the car is soft? Right.
Anyway, the stock has fallen to its lowest levels since October, but the good thing is that the RSI somehow is still trending higher.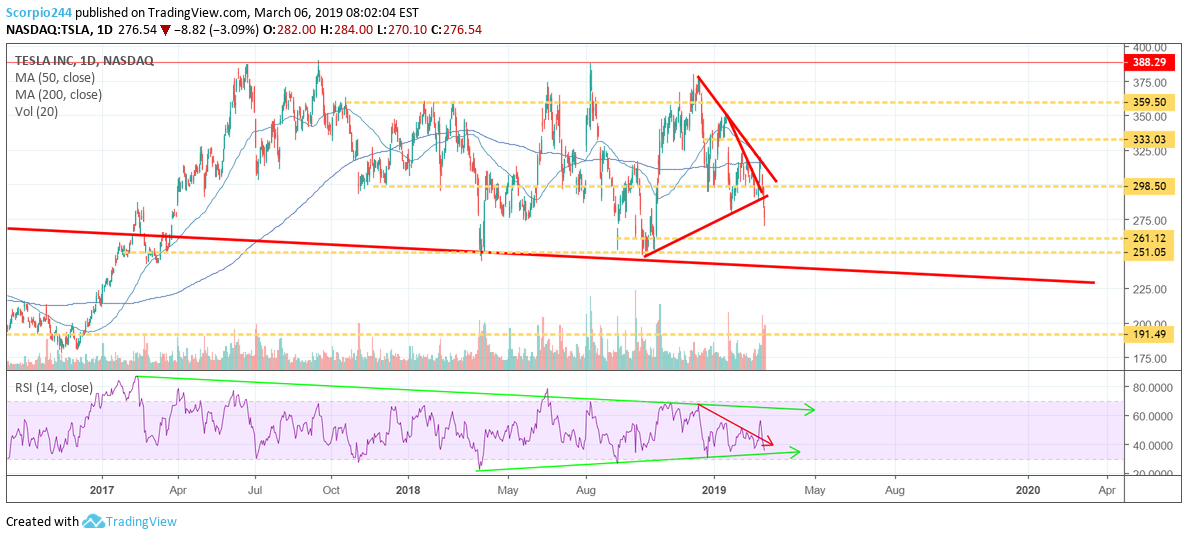 tesla, tsla
Qualcomm (QCOM)
Qualcomm (NASDAQ:QCOM) continues to trend higher. I wrote the other day how I was still seeing bullish options betting in the stock. An increase to $56 continues to look likely over the short-term.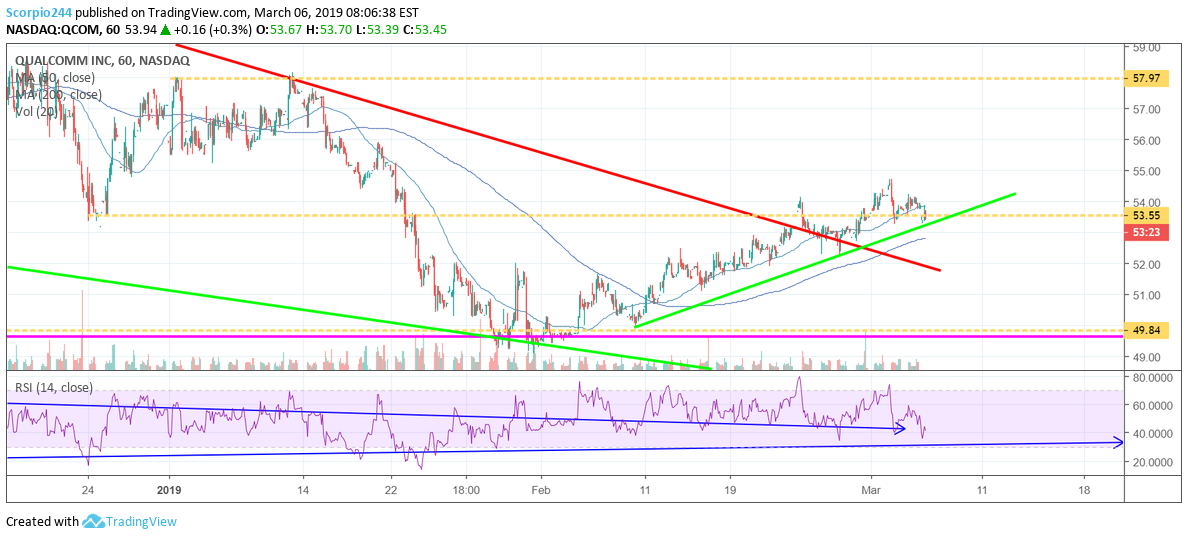 qualcomm, qcom
General Electric (GE)
The last one for today is General Electric Company (NYSE:GE). The stock continues to be a disaster. Every time, you think the last piece of bad news is priced in, more bad news comes. Yesterday out of nowhere comes the cashflow bomb. A decline below $9.00 seems entirely possible given its latest decline and break below the uptrend.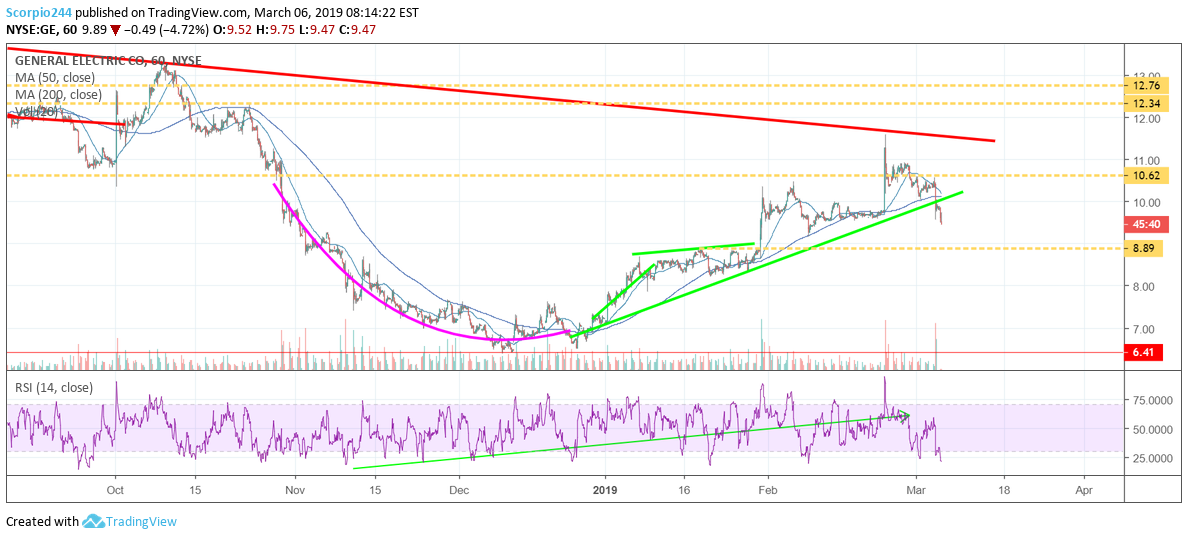 ge