S&P 500 (SPY)
The stock market continued to drift higher on February 25 with the S&P 500 rising by roughly ten basis points to 2,796. The index reached a high at technical resistance of nearly 2,812. That is when the index backed off and started filling the gap created from the morning pop. Not an unexpected outcome.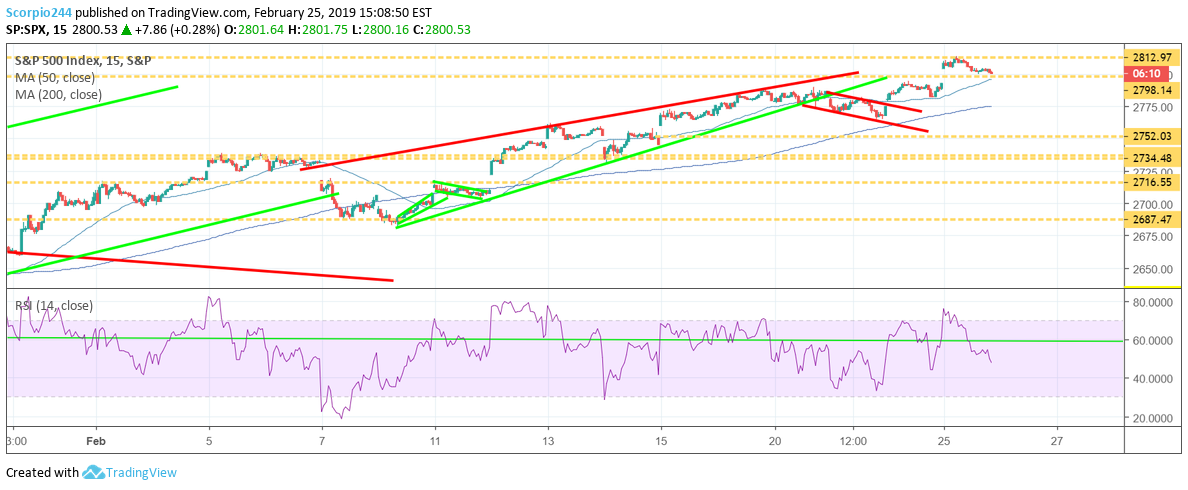 S&P 500
What is important here is that the index finally got above 2,800 a significant psychological level. I would expect this 2,800 region to now act as firm support for the index over the coming days, and for the index to rise beyond 2,812.
The valuation of the S&P 500 is now higher than its valuation in the fall because earnings estimates have dropped so much.
Russell
The Russell rose above critical resistance at 1,592 and hugged that level most of the afternoon. This region is a big test for the Russell, this is the level the Russell needs to climb above if the market wishes to reach new highs.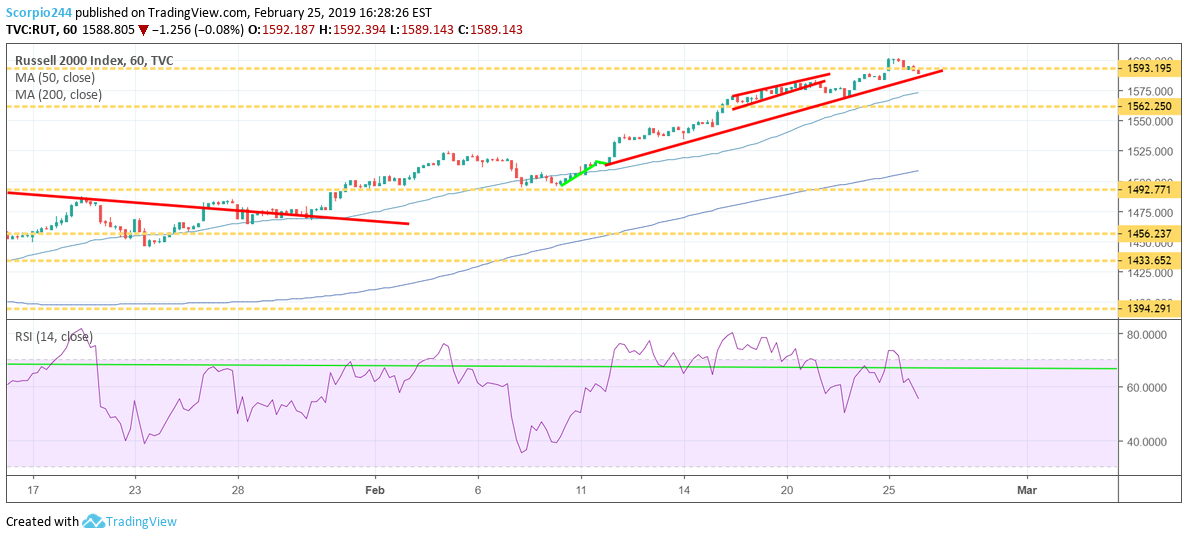 Russell 2000
General Electric Company (GE)
GE reached our target of $12 in the pre-market.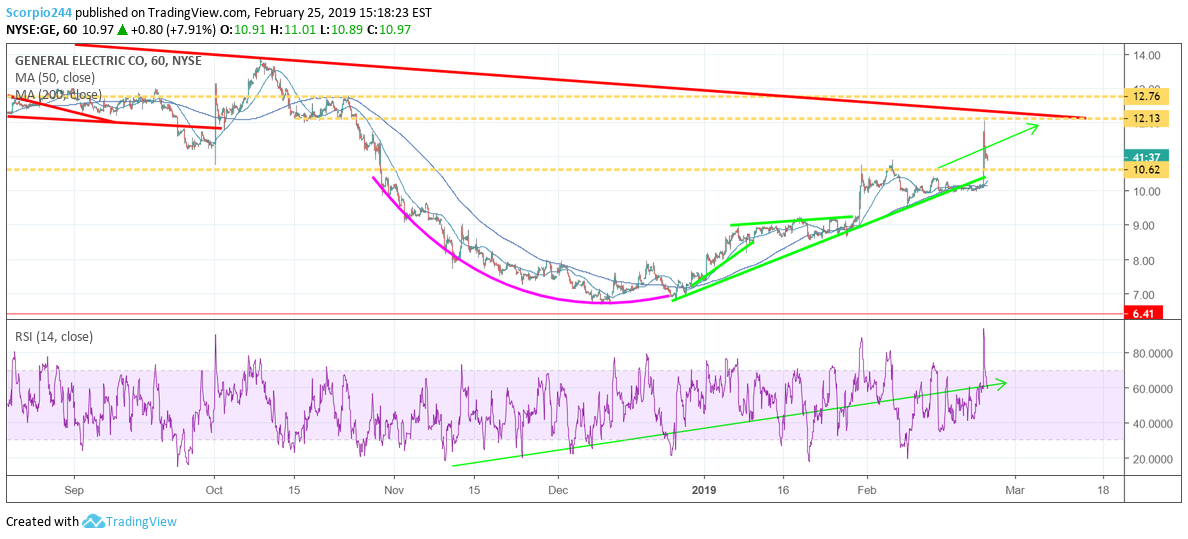 GE
Nvidia (NVDA)
Now it is time to look at a stock which I have got wrong a lot lately, NVIDIA Corporation (NASDAQ:NVDA). I'm not sure why I have been so wrong. Maybe I have let their poor results cloud my judgment. The chart is now starting to look better than in previous weeks. Additionally, the stock has not broken down, which suggests strength. There appears to be a broader, more positive shift in trend of the RSI too. The equity is looking more and more like it is heading to $178 and not $139.
Nvidia
Apple (AAPL)
I said that Apple Inc (NASDAQ:AAPL) broke out and it continues to appear as if it has broken out. A march on to $182 continues to look like the outcome.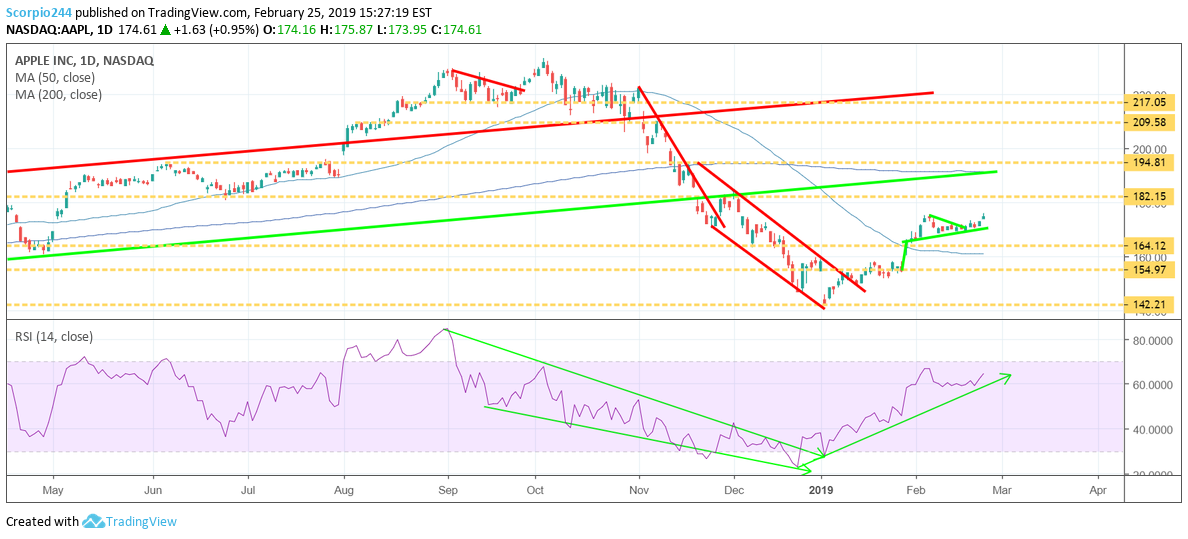 Apple
Qualcomm (QCOM)
Qualcomm Incorporated (NASDAQ:QCOM) continues to have an improving outlook. The stock has a nice uptrend and is nearing a massive break out. I have also noticed some bullish bets in the stock recently.
Intel (INTC)
I also noticed some similar trends in Intel Corporation (NASDAQ:INTC).
Acadia (ACAD)
ACADIA Pharmaceuticals Inc (NASDAQ:ACAD) reports tomorrow after the close, and I am very excited to hear what they have to say. More important is what they see revenue growing too in 2019. The stock finds itself in a position to break out. There is a giant gap up around $31 just waiting to get filled, but we need to take one step at a time.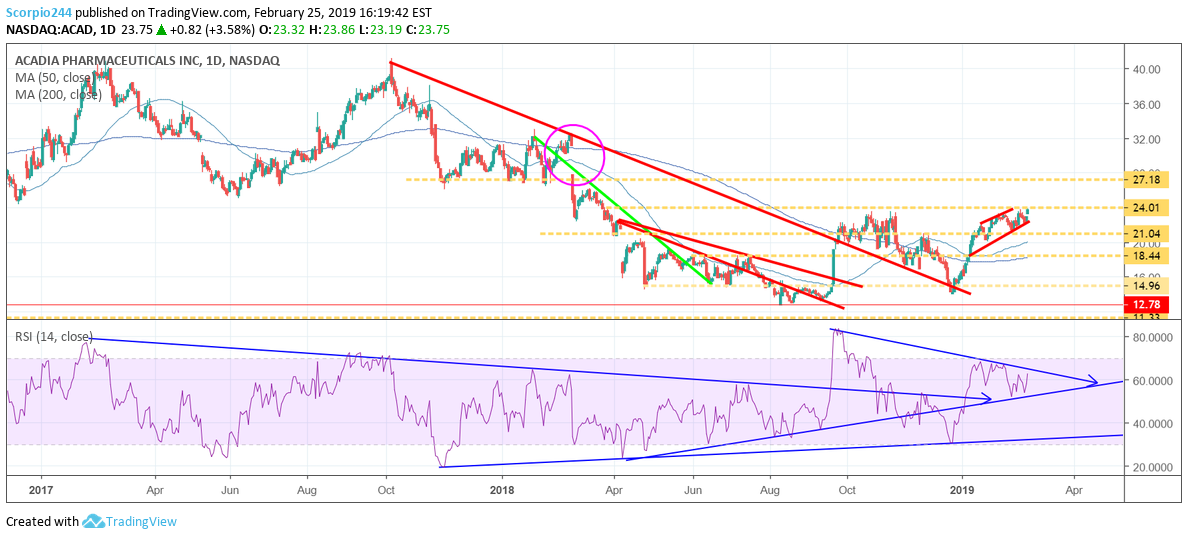 Acadia
NXP (NXPI)
It looks like Nuveen Select Tax-Free Income Portfolio (NYSE:NXP) cleared two resistance levels today and that may very well set up a move to $106.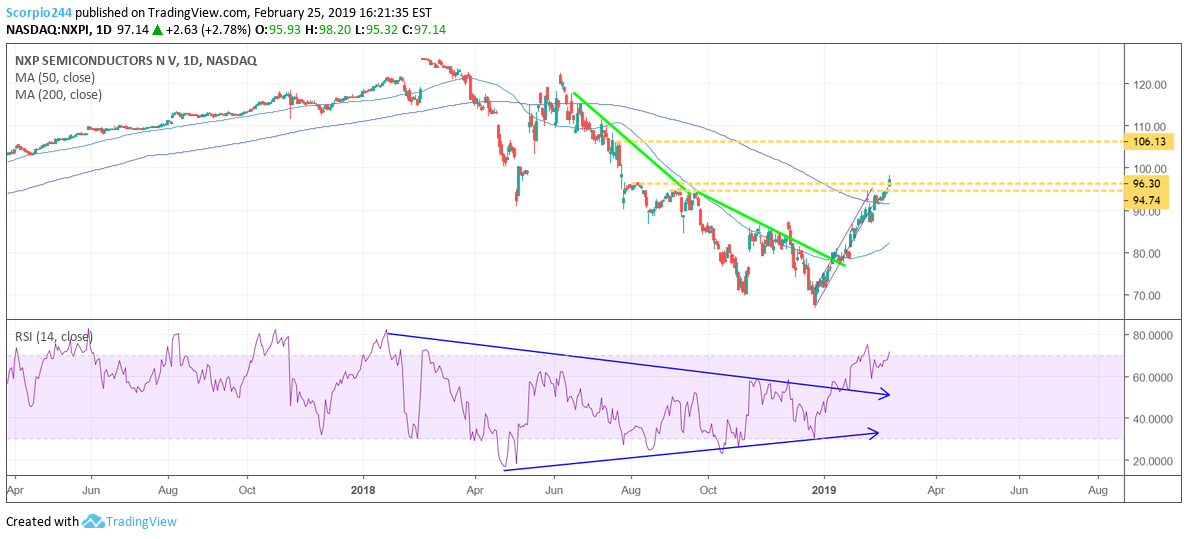 nxpi, nxp
Alibaba
Have you seen the monster comeback Alibaba Group Holdings Ltd (NYSE:BABA) has had? $201 is now in sight.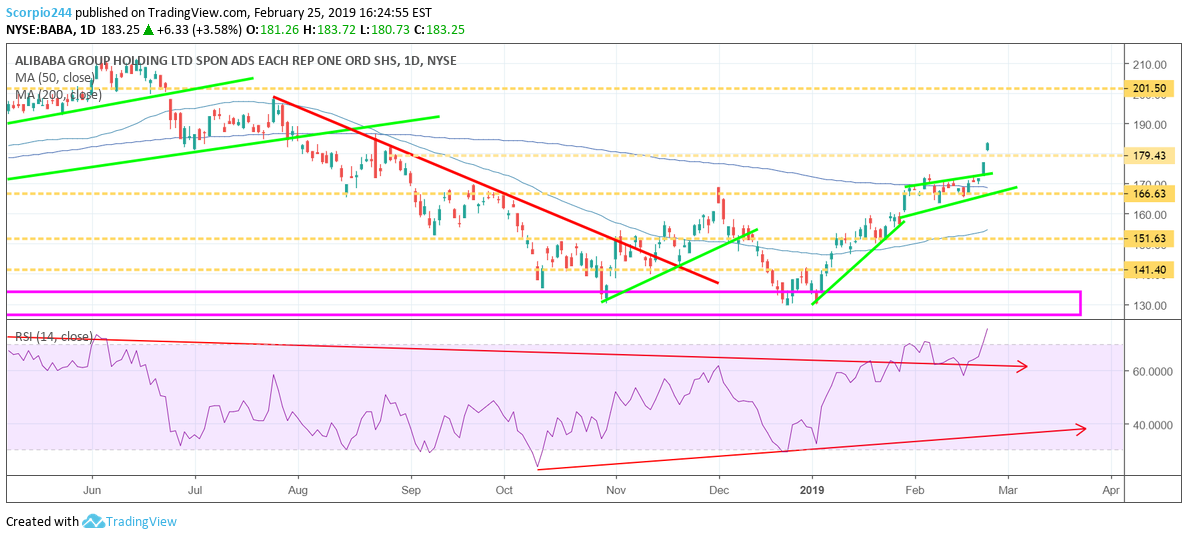 Alibaba