Today is full of important economic events.
At 14:00 (GMT) the decision of the Bank of Canada on the interest rate will be published, which is expected to remain at the same level of 1.75%.
At 18:00 (GMT) scheduled publication of the minutes of the June meeting of the Committee on operations on the Fed open market.
However, the focus of investors will be on Powell's presentation to the US Congress, which will begin at 14:00.
After the release of strong data on the labor market last Friday, many economists believe that the Fed can now postpone the decision on the need for additional measures. If Powell signals about the probability of lowering interest rates by 0.5% already on July 31, the dollar may sharply decline, and EUR / USD will fly above 1.1300, in the direction of recent highs near the 1.1410 mark.
If he hints that the Fed is not going to lower interest rates before September, then EUR / USD will resume the decline and head towards annual lows near the 1.1125 mark.
Powell most likely favors a 25 basis point decrease in interest rates in July. This decision is expected and already included in the price. After some strengthening, EUR / USD is likely to decline to a zone below the support level of 1.1200.
However, when trading today, one should take into account a sharp increase in volatility during his speech. In this situation, technical analysis fades into the background.
However, below the resistance levels of 1.1350 (???200 on the daily chart), 1.1410 (June highs), short positions are preferable.
In the alternative scenario and after the breakdown of the short-term resistance level of 1.1260 (???200 on the 1-hour chart), EUR/USD will move towards the key resistance level of 1.1350 (???200 on the daily chart). EUR / USD growth above this level will be limited by resistance levels of 1.1410 (monthly maximum), 1.1445 (from a technical point of view).
Support Levels: 1.1195, 1.1180, 1.1125
Resistance Levels: 1.1260, 1.1285, 1.1305, 1.1350, 1.1410, 1.1445, 1.1510, 1.1600

Trading Recommendations
Sell Stop 1.1190. Stop Loss 1.1245. Take-Profit 1.1180, 1.1125
Buy Stop 1.1245. Stop-Loss 1.1190. Take-Profit 1.1260, 1.1285, 1.1305, 1.1350, 1.1410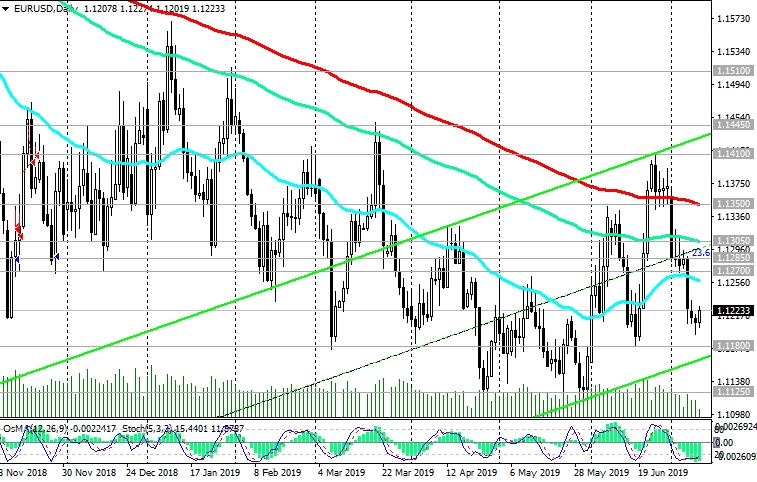 EURUSD-Daily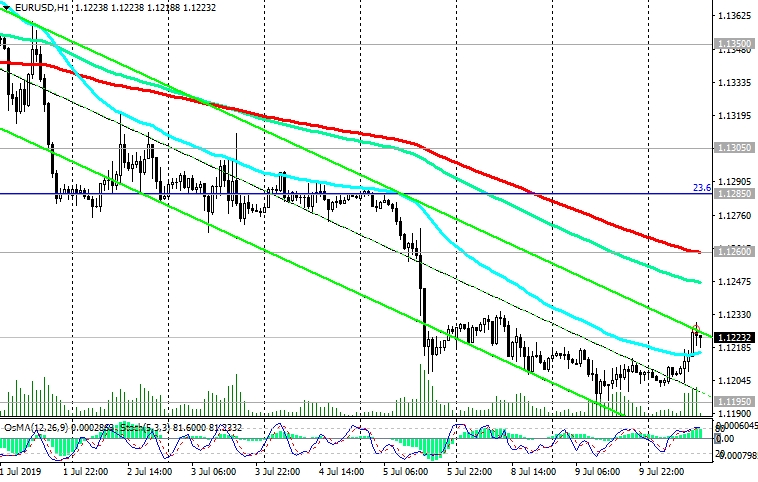 EURUSD-1Hour